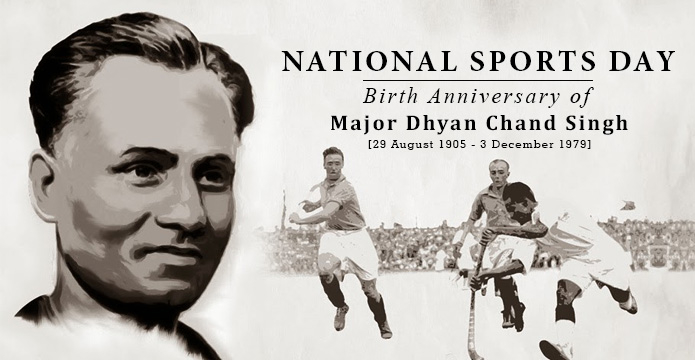 India Ranks 77th in World Disaster Risk Index
The United Nations University Institute for Environment and Human Security (UNU-EHS) and Bundnis Entwicklung Hilft on 25 August 2016 released the World Risk Report 2016, that analyzes the role of infrastructure in shaping a country's disaster risk. Highlights of the Report:
It finds that inadequate infrastructure and weak logistic chains substantially increase the risk that an extreme natural event will become a disaster.

When it comes to aid measures following extreme natural events, the challenges mostly lie in the last mile of the logistics chain: organising transportation despite destroyed streets or bridges.

Crumbling transport routes, unreliable electricity grids and dilapidated buildings not only hinder humanitarian aid from overseas, but also delay crucial aid for those affected in the disaster.

Sufficient, high-quality infrastructure cannot only prevent the often catastrophic consequences of natural hazards such as flooding or storms.

Critical infrastructure can thus reduce the risk of natural hazards for populations and it can mitigate economic losses.

Over the last few decades, the world has experienced an increasing number of catastrophic earthquakes, tsunamis, floods, storms and droughts.

Disasters are not natural per se. A disaster occurs when natural hazards hit a highly vulnerable society. Vulnerability results from the complex interplay of social, economic, environmental and governance-related factors like public infrastructure, poverty and inequality.

Infrastructure can be decisive in determining the impact of disasters. Countries and their economies depend on critical infrastructure like communication, transportation public institutions to function.

Having infrastructure in place is only the first step. People and the institutions should ensure that critical infrastructure is maintained and managed properly to mitigate the negative impacts of natural hazards.

Southeast Asia, Central America, Oceania and the Southern Sahel are consistently disaster risk hotspots. These regions consistently face higher disaster risk due to their high vulnerability and high exposure to natural hazards such as earthquakes, storms, floods, droughts and to sea level rise.

It identifies a strong need for action for improving the logistics and infrastructure in the countries Benin, Burundi, Haiti, Cambodia, Cameroon, Madagascar, Myanmar, Zimbabwe and Chad, which are at severe risk of extreme natural events.
International Day against Nuclear test observed globally
International Day Against Nuclear Tests was on 29 August 2016 observed across the world with an aim to raise people's awareness on the need to prevent nuclear catastrophes to avert devastating effects on humankind, the environment and the planet.
The United Nations General Assembly declared 29 August as the International Day against Nuclear Tests by unanimously adopting resolution 64/35 on 2 December 2009.

The resolution was initiated by the Republic of Kazakhstan, together with a large number of sponsors and cosponsors with a view to commemorate the closure of the Semipalatinsk Nuclear Test site on 29 August 1991.

The Day is meant to galvanize the United Nations, Member States, intergovernmental and non-governmental organizations and the media to inform, educate and advocate the necessity of banning nuclear weapon tests.
National Sports day observed on August 29
National Sports Day was observed across India on 29 August 2016. The day is celebrated to mark the birth anniversary of the legendary hockey player Dhyan Chand who was born on 29 August 1905.
On this occasion, President Pranab Mukherjee conferred National Sports and adventure awards on sports person at the Rashtrapati Bhawan, New Delhi.
​
India- Myanmar signed four agreements to boost global co-operation
India and Myanmar on 28 August 2016 signed four Memorandum of Understanding (MoU) to enhance cooperation and bilateral relations between the two countries.
The pacts were inked after delegation level talks between Prime Minister Narendra Modi and visiting President of Myanmar U Htin Kyaw in New Delhi. President Kyaw was on a four day visit to India from 27 August to 30 August 2016.
The four agreements signed include
MoU on cooperation in the construction of 69 Bridges including AP Aproach Roads in the Tamu-Kyigone-Kalewa Road Section of the Trilateral Highway in Myanmar.

MoU on cooperation in the construction / upgradation of the Kalewa – Yagyi Road Section.

MoU on cooperation in the Field of Renewable Energy.

MoU on cooperation in the field of Traditional Systems of Medicine.
India-US signs LEMOA
India and the United States on 29 August 2016 signed Logistics Exchange Memorandum of Agreement (LEMOA). The logistics agreement will enable the forces of the two nations to use each other's bases for repair and replenishment of supplies.
Highlights of the agreement
It makes joint operations easier and more efficient.

It does not allow each nation to set up bases on the other, but to use bases and equipment only for operating together when they choose to.
On arrival at the Pentagon, Parrikar was given an enhanced honour cordon. The enhanced honour is reserved for valued guests and visitors during which national anthems are played. After the ceremonial welcome, Parrikar laid wreath at the 9/11 Memorial, following which the two leaders headed for talks.
The talks between the two defence leaders at Pentagon, the sixth meeting between the two defense chiefs, comes ahead of key annual exercises in India between US and Indian forces. The joint drills of the two forces named Yudh Abhyas will take place in the mountain of the northern India on September 2016