Union Public Service Commission (UPSC) has published Advertisement for below mentioned Posts 2017. Other details like age limit, educational qualification, selection process, application fee and how to apply are given below.
Examination Notice No.: 3/2017-NDA-I
Examination Name : National Defence Academy & Naval Academy Examination (I)
Posts :
National Defence Academy : 335 (208 for Army, 55 for Navy and 72 for Air Force)
Naval Academy : 55 (10+2 Cadet Entry Scheme)
Total No. of Posts : 390 Posts
Educational Qualification :
(i) For Army Wing of National Defence Academy : 12th Class pass of the 10+2 pattern of School Education or equivalent examination conducted by a State Education Board or a University.
(ii) For Air Force and Naval Wings of National Defence Academy and for the 10+2 Cadet Entry Scheme at the Indian Naval Academy : 12th Class pass of the 10+2 pattern of School Education or equivalent with Physics and Mathematics conducted by a State Education Board or a University.
Candidates who are appearing in the 12th Class under the 10+2 pattern of School Education or equivalent examination can also apply for this examination.
Age Limit : Only unmarried male candidates born not earlier than 02nd July, 1998 and not later than 1st July, 2001 are eligible.
Application Fees : Candidates (excepting SC/ST candidates/Sons of JCOs/NCOs/ORs specified
in Note 2 below who are exempted from payment of fee) are required to pay a fee of Rs. 100/- (Rupees one hundred only) either by depositing the money in any Branch of SBI by cash, or by using net banking facility of State Bank of India/State Bank of Bikaner & Jaipur/State Bank of Hyderabad/State Bank of Mysore/State Bank of Patiala/State Bank of Travancore or by using Visa/MasterCard Credit/Debit Card.
Selection Process : Two-stage selection procedure based on Psychological Aptitude Test and Intelligence Test has been introduced at Selection Centres/Air Force Selection Boards/Naval Selection Boards. All the candidates will be put to stage-one test on first day of reporting at Selection Centres/Air Force Selection Boards/Naval Selection Boards. Only those candidates who qualify at stage one will be admitted to the second stage/remaining tests. Those candidates who qualify stage II will be required to submit the Original Certificates along with one photocopy each of : (i) Original Matriculation pass certificate or equivalent in support of date of birth, (ii) Original 10+2 pass certificate or equivalent in support of educational qualification.
How to Apply : Interested Candidates may Apply Online Through official Website.


Important Dates :
Starting Date of Online Application : 18-01-2017
Last Date to Apply Online : 10-02-2017
Last Date for Payment of Fee through Offline: 09-02-2017
Last Date for Payment of Fee through Online: 10-02-2017
Date of Written Examination: 23-04-2017
Date of Declaration of Written Examination Results: July 2017
Date of SSB Interviews: September 2017 to October 2017
Commencement of Course: 02-01-2018
LDCE for promotion to the cadre of Inspector Posts (66.66%) departmental quota for the year 2015-16 was held on 22 and 23-10-2016 for 189 vacancies (OC-155, SC-26 and ST-8).
The provisional key of the question papers was already published by the Department on India Post website and representation thereon if any was called for from candidates till 6-1-2017.
It is learnt that department is examining the representations received from candidates and thereafter final key will be again published on India Post website for the information to all concerned.
Notification for filling up the posts of Postman and Mail Guard for the vacancies of 2015 to 2016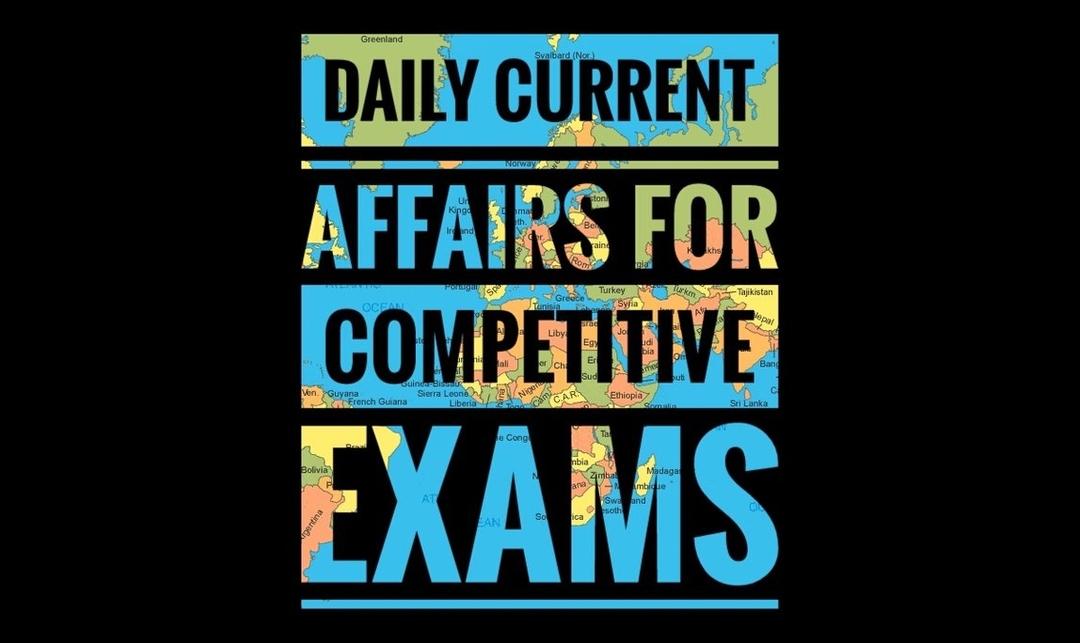 Hello readers,
Here are today's important headlines with key details for UPSC, SSC, IBPS and other competitive examinations.
Second Scorpene class submarine INS Khanderi launched
INS Khanderi, the second Scorpene class submarine was launched at the Mazagon Dock Shipbuilders Limited (MDL) in Mumbai, Maharashtra. It is the second of the six submarines being built at MDL in collaboration with France's DCNS as part of Project 75 of Indian Navy.
It has been named Khanderi, after the Island fort of Maratha ruler Chhatrapati Shivaji, who had a pivotal role in ensuring their supremacy at sea in late 17th century. Khanderi is also a name for Tiger Shark.
The state-of-the-art features include superior stealth and ability to launch a crippling attack on the enemy using precision guided weapon.
It can be launched with torpedoes, as well as tube-launched anti-ship missiles, whilst on surface or underwater. The stealth features gives it invulnerability, unmatched by many submarines.
The submarine is designed to operate in all theatres, including the tropics. All means and communications are provided to ensure interoperability with other components of a Naval task force.
It can undertake multifarious types of missions typically undertaken by any modern submarine such as anti-submarine warfare, anti-surface warfare, intelligence gathering, area surveillance, mine laying etc.First in world to adopt digital platform Arc
Delhi Airport claimed it has become the first aerodrome in the world to adopt unique performance and benchmarking digital platform, Arc, which helps in tracking and monitoring building performance.
Highlights:
Developed by Green Business Certification Inc (GBCI) and US Green Building Council (USGBC), the global certifying body for all Leadership in Energy and Environmental Design (LEED) projects, this dynamic platform at T3 would be used by airport operator to measure, manage and improve performance of airport on resource consumption, carbon emissions and quality of passenger space, a release said.
It will allow the airport authorities to measure improvements and benchmark performance against other green building projects around the world, it said adding it would also help in international benchmarking of the airport's building performance against the best performing buildings of similar type.
Delhi Airport's Terminal 3 had earned LEED Gold certification in 2011 under the new construction category.India-CERT Signs an MoU with US-CERT
India and USA have signed a Memorandum of Understanding (MoU) between the Indian Computer Emergency Response Team (CERT- In) under the Ministry of Electronics and Information technology of the Government of India and the Department of Homeland Security, Government of the United States of America on cooperation in the field of cyber Security. The MoU was signed by Smt. Aruna Sundararajan, Secretary, Ministry of Electronics and Information Technology and Mr. Richard Verma, US Ambassador to India.
Highlights:
The MoU intends to promote closer co-operation and the exchange of information pertaining to the Cyber Security in accordance with the relevant laws, rules and regulations of each economy and this Memorandum of Understanding (MoU) and on the basis of equality, reciprocity and mutual benefit.
Earlier United States and India signed an MoU on 19th July, 2011 to promote a closer cooperation and timely exchange of information between the organizations of their respective Governments responsible for Cyber Security. Since, 19.07.2011 regular interactions between CERT-In and US CERT are taking place to share the information and discuss cyber security related issues.
In continuation to the cooperation in cyber security areas both have renewed the MOU.India, Kenya sign MoU in area of agriculture
India and Kenya signed Memorandum of Understanding (MoU) for cooperation in the field of agriculture and allied sectors. India also announced $100 million Line of Credit (LoC) to Kenya for agricultural mechanization.
Highlights:
Expansion of bilateral trade, greater flow of capital between two countries and stronger developmental partnership is a priority. Both sides will also explore opportunities in blue economy.
They also discussed long term arrangements for production and import of pulses. Both countries will focus on quick operationalisation of the defence cooperation along with hydrography, anti-piracy, communication networks, capacity building and defence medical cooperation.
They will encourage industry and business in both countries to take lead in exploiting opportunities in healthcare, tourism, IT, agriculture and energy. Joint Working Group (JWG) focusing on cyber security, counter terrorism, combating narcotics trade, human trafficking and money laundering will meet early.
They also condemned terrorism in all its forms and reiterated their commitment to work together in this regard.
They also committed to strengthen cooperation against terror threats from extremist groups. India invited Kenya to join the framework agreement of the International Solar Alliance (ISA) and also offering its expertise in the area of LED smart street lighting and LED bulbs for domestic use.
RBI Mark sheet and cut – off marks of Preliminary examination held for Recruitment of Assistants – 2016
Centre wise/Category wise cut off in respect of the preliminary online examination for the post of Assistant held on December 24, 2016

Thiruvananthapuram & Kochi

- NO VACANCY
# NO CANDIDATE QUALIFIED
Disclaimer: Though utmost care has been taken while preparing the result, the Bank reserves the right to rectify inadvertent errors, if any
Commencement of Result : 17-01-2017
Closure of Result : 24-01-2017
Labels
2015
(4)
Admit Card
(14)
Allotments
(1)
amazing facts
(2)
Analytical ability
(8)
Answer Key
(25)
Application Status
(1)
Apptitude
(5)
aptitude
(29)
Army Public Schools
(1)
Awards
(3)
Bank of Baroda
(2)
Book for SSC
(7)
Books for Postal Examination
(2)
BPM / GDSBPM /GDSMD Application
(4)
BPM Notification
(5)
BPM Selection
(1)
BPSC
(1)
BSNL
(1)
Cancellation of DR Examination
(3)
CAT Case
(1)
CBSE
(2)
CCS Rules
(1)
Central Government Jobs
(2)
Chemistry
(1)
coaching
(5)
Computers
(16)
Constitution
(13)
Consumer Protection Act
(1)
CTET
(1)
Current Affairs
(866)
Data Entry test
(2)
Departmental Examination
(16)
Drivers
(1)
Employment News
(16)
English paper
(43)
exam
(1)
exam news
(40)
EXAM PATTERN
(8)
Examination Date
(20)
Featured
(1)
GDS Examination
(7)
GDS to MTS Examination
(2)
GDS to PA Examination
(5)
General Intelligence
(22)
General Knowledge
(385)
GK Indian States
(12)
GPSC
(6)
GPSSB
(1)
Greetings
(1)
Group B Examination
(1)
GSET
(1)
Hall Ticket
(2)
IBPS Recruitment
(7)
IDBI BANK
(1)
India Post Jobs
(2)
Indian Air Force
(1)
Indian Army
(1)
Indian Bank
(1)
Indian History
(11)
Indian Oil
(2)
Inspector of Posts
(1)
Instruction
(5)
Insurance Company
(1)
IPO
(30)
IPO Examination
(45)
IPPB
(3)
ISRO
(1)
Joint Entrance Examination
(1)
Just for info
(2)
keral circle
(1)
KVP
(1)
LGO Exam
(40)
Mail Guard Previous Year Question Paper
(2)
MailGuard Exam
(13)
Materials
(48)
Mathematics
(23)
Model Exam papers
(55)
MTS Exams
(52)
National Eligibility Test
(1)
National Sports Awards
(1)
NEET
(1)
Nobel Prize
(1)
Notification
(93)
Number Analogy
(3)
Number Series
(2)
Official Answer key
(26)
online test
(1)
PA Exam 2014
(14)
PA Exam Result
(34)
PA Examination 2016
(7)
PA/SA Exam
(24)
PA/SA Exam guidance
(11)
PA/SA Exam Materials
(77)
Physicist
(1)
physics
(1)
PO Accountant
(7)
Political
(1)
Postal Volumes
(1)
Postman Exam
(54)
Postman Exam Results
(6)
Postman Previous Year Question Paper
(2)
Postman/GDS exam papers
(27)
Postman/MailGuard Examination
(9)
Postmaster Gr I
(6)
Practice
(3)
Preparation Method
(4)
Previous year questions
(97)
Prime Numbers
(2)
Prospects
(1)
PS Group B
(1)
Quantitative Aptitude
(4)
Railway
(1)
RBI
(4)
Reasoning
(30)
Recruitment
(53)
Reserve Bank of India
(1)
results
(59)
RMS Accountant
(7)
RRB
(1)
Rulings
(2)
SA Exam Result
(20)
SALARY
(3)
Sashastra Seema Bal
(1)
SB Aptitude
(4)
SBI
(1)
Science
(2)
Selection procedure
(2)
Semantic Analogy
(1)
Simplification
(1)
Skilled Artisans
(1)
Solved Papers
(63)
South Indian Bank
(1)
Sports GK
(3)
Sports Quota
(2)
SSC
(21)
SSC CHSL 2015
(8)
SSC CHSL 2016
(2)
SSC CHSL Cut off
(1)
SSC Instructions
(1)
SSC Materials
(35)
SSC Questions
(6)
State Bank of India
(3)
statistics
(2)
Stenographer
(2)
syllabus
(9)
Syndicate Bank
(1)
Taiwan
(1)
Termination
(1)
Time and Work
(1)
Tips
(2)
TNPSC
(1)
Training Classes
(2)
Typing
(1)
Typing Practice
(4)
typing software
(10)
typing website
(2)
UPSC
(11)
Vacancies
(3)
Vacancy in PA
(1)